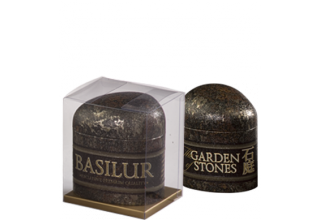 Chinese Sencha Loose Green Tea in Tea Caddy - OFFER - 2for1
70335-00
The Japanese garden of stones is one of the most inexplicable phenomena for the Europeans. Main principles of its creation are harmonious balance, originality and asymmetry. 'Basilur Teaâ gives you a small Japanese Garden of Stones that will take you through ancient, traditions of the East. The Japanese Garden of Stones is a long standing tradition. It is based on harmony, originality and asymmetry. 
REDUCED DUE TO EXPIRY - EXPIRY 12/12/2017
OFFER - 2for1
This caddy comes with 50g Sencha green tea.
Weight: 50g