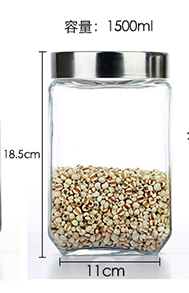 Square Biscotti Jar 1.5L
SBJ15L
The perfect accessory for the modern tea lovers kitchen and ideal for storing your favourite tea in.
Square glass food / Loose Tea storage jar
Ideal for storing and displaying biscotti, biscuits or loose tea
Rubber seal metal lid to keep the freshness of the product.

Great for use in the home, or equally in cafes and restaurants.